7 Interesting Facts About the Jaguar F-TYPE Coupe R
June 06 2018, Jaguar Brossard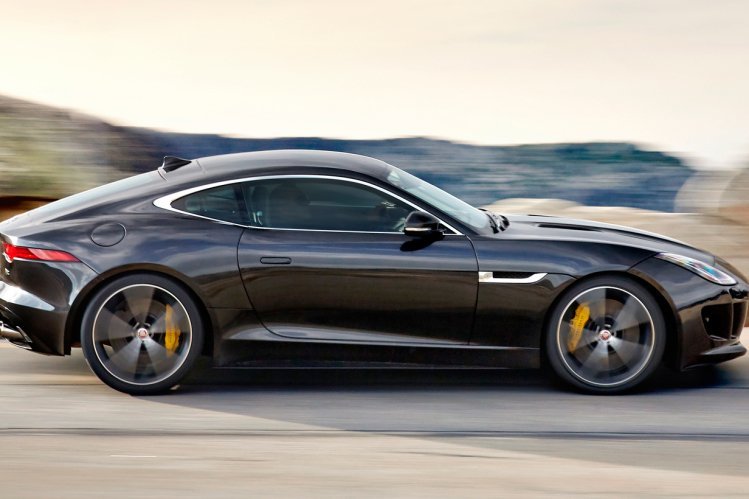 Here are 7 things we learned about the Jaguar F-TYPE Coupe. While we could've named many more, we stuck with 7 in honor of Jaguar's 7 iconic LeMans wins.
1. It's gorgeous.
When the all-new F-Type came out last year, it was available only as a topless roadster. It was the first two-seated Jaguar sports car since the iconic E-Type—considered by many to be the most beautiful car ever made—ceased production in 1974. (In other words, it had some very big and attractive shoes to fill.) And as gorgeous as the convertible is, the coupe takes the styling to a whole other level. Pictures—let alone words—can barely do it justice, so we recommend you come to Jaguar Brossard and see it in the flesh, and maybe take it for a spin !
2. No, seriously, it's superb.
Don't just take it from us; listen to Jaguar's renowned Director of Design, Ian Callum, discuss what went into crafting arguably the best-looking car on the road today.
3. It's very, very fast.
Make no mistake; the F-Type Coupe is more (way more) than just a pretty face. Under the hood is a supercharged and intercooled 32-valve, 5.0-liter V-8. This hunk of metal churns out an almost incomprehensible 550 horsepower and 502 lb-ft of torque. Now, that torque comes on quick, peaking at 2500rpm, so you don't need to go fast to feel the power underneath your right foot. In fact, some of the most fun we had with the F-Type was getting on and off highways and pulling out of tollbooths. Zero to 100 happens in a did-that-really-just-happen 3.5 seconds, and the top speed is limited at 311km/h. We'll give you a moment to let all those numbers sink in.
4. It's the best sounding car ever.
Just listen—with all the pop and screams, it sounds like a Civil War battle is going on behind you. Without a doubt, one of the best sounding cars of the 21st century, if not ever built !
5. It's luxurious.
Remember, in those 30 years that Jaguar wasn't making sports cars, it was making some of the most posh and luxurious automobiles in the world. That heritage is obvious inside the F-Type's cabin, starting with the beautiful seats. (Yeah, it turns out seats can be sexy!) Providing the perfect combination of comfort and support, these guys will keep you happy no matter how long and twisty and turn-y your journey is. Everything is covered in supple leather, and the British penchant for perfection is clear in every knob, switch, and button. (Oh, and if things start to get a little too intense for your passenger, Jaguar was kind enough to include a grab handle. Just to make sure they stay in the car…)
6. It devourers corners like a maniac.
The shortest distance between two points may be a straight line, but when you're behind the wheel of the F-Type R, you won't give a hoot about that rule. Though the car isn't light—it weighs in at almost 4000 pounds—the rigidity of its suspension, particularly in dynamic mode, keeps the driver fully connected. Like the giant cat the company is named for, the F-Type is shockingly agile.
7. The brand name sounds awesome!
It's fun to say Jaguar [JAG-u-AH] the British way.